About 911 Restoration of Indian Trail
Led by franchise owner Tim Crane and his staff, 911 Restoration of Indian Trail is a full-service emergency restoration company. Along with his staff and crew of expert technicians, "Tim is committed to aiding homeowners that are in need after disaster strikes."
Starting out as a general contractor, Tim Crane had generated much success for himself. However, over time he became aware of the need for restoration services in the area he lived in. Almost like it was his calling, he opened his own restoration business by becoming a franchisee under the 911 Restoration umbrella.
Initially starting in Charlotte, he has branched out to now serve the Indian Trail area 24/7/365 for all emergency restoration needs.
Tips to Prevent Disasters in the Making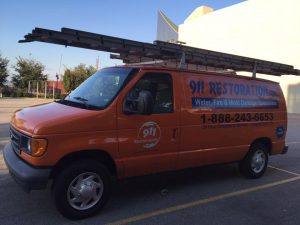 In addition to being experts at tackling emergency restoration issues no matter how challenging, Tim and his team also enjoy providing customers with preventative maintenance tips such as:
Clean your gutters
Test your sump pump
Check your ducts
Let a restoration expert inspect your system
For example, our team at  911 Restoration of Indian Trail recommends that you periodically check your ducts as they can be a secret source of water damage. In addition, by cleaning out your gutters you can ensure that leaves and debris are causing water to pool on your roof.
In the middle of a disaster is not the time to find out your sump pump isn't working properly. Regular testing can save you a headache down the road.
Keeping Calm with 911 Restoration of Indian Trail
Property damage whether it's from a water or fire disaster goes beyond the physical damage. Disasters also affects owners emotionally, which is why we strive to be there for our customers in every aspect of the restoration.
The crew and Tim recently completed a water restoration job due to burst pipes behind the walls. The source was on the second floor, which resulted in the walls needing to be completely removed to stop the flooding. In addition, the damage was severe enough that the ceiling between the first and second floor had to be partially removed so that repairs could be made.
Even though the task ahead of them was daunting, Tim and his team stopped the flooding and repaired the damage quickly while making sure to take the time to walk through every step of the process with the homeowner. Tim also went a step further and helped organize the lost inventory and worked with the insurance company to file the claim so that it was one less thing for the homeowner to have to do.
What could have been complete chaos was instead painless, calm, and easily resolved due to the high customer service and expertise demonstrated by 911 Restoration of Indian Trail.
Tim and his team believe in delivering a fresh start every single time they're needed. Don't wait! Pick up the phone and call the team at 911 Restoration of Indian Trail for all of your emergency restoration needs today.