Disaster Restoration Indian Trail
The owner of 911 Restoration of Indian Trail, Tim Crane, is always on the lookout for the people in the community to help bring them out of when disaster strikes into a state of peace with disaster restoration. No one is as committed as our owner when it comes to delivering a fresh start.
"After a home disaster, homeowners deserve someone by their side fighting hard for them," Tim explains, which is the reason why he delivers unparalleled availability since disaster can strike at any moment.
Every customer can expect from the disaster restoration team to:
Be available 24/7/365
Deliver same-day service
Be there within 45 minutes of the call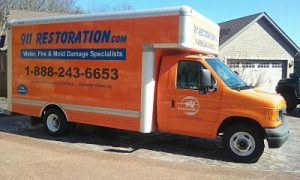 Besides the availability, the disaster restoration team is backed by IICRC certification to ensure a superior level of expertise right out the gate.
The very nature of a disaster means that it won't be contained to a specific space or degree. Disasters come in many forms, sizes, and shapes. Damage can be in the shape of water damage or a fire. That's why our disaster restoration team has trained to handle it all.
Whether you have a home disaster from a flood, fire, or any other source call the 911 Restoration crew who are ready to restore your property to good as new before you know it.
Comprehensive Disaster Restoration
To help demonstrate how extensive disasters can be, and why restoration has to be a 100% complete endeavor, we wanted to walk through a situation that a previous customer found themselves in. The night started normal, but a cigarette was left lit and had not been put out properly. The cigarette caught fire due to the burning nature of the carpet and drapes. In addition to the sprinkler system, the fire department also had shown up and between the two sources the entire bottom floor was burned and soaked through creating large amounts of water damage.
Needless to say, this resulted in a flooded state for the house and severe structural damage was incurred between the fire and water damage. However, we were called by the owner and we were out there within 45 minutes to begin our inspection to determine the full extent of the damage.
Once all inspections were completed, and the fire department was done we resolved the water damage by using water extractors, dryers, and dehumidifiers. This allowed us to get to the destroyed sheetrock and remove it. After that, antibacterial spray and solutions allowed to continue to stay ahead of any mold that could have occurred.
Once the water damage was taken care of, it was a simple matter for our disaster restoration team to begin the process of removing the smoke stains and odor. After that, we began the restoration process for the rest of the house so that everything could be like new and be a fresh start for the homeowner.
This story is only instance of just how impactful disasters can be to your home and the importance of getting a full service disaster restoration team out immediately. So don't wait! Call 911 Restoration of Indian Trail today.
Experts Beyond the Physical Damage
Our disaster restoration team will make sure everything physical like fire or water damage is taken care of, but property damage goes beyond the physical when it comes to impact to the owner. Insurance plays a huge role in determining how quickly you can get back to normal. The issue is that some disasters are not covered by home insurance policies. This is when multiple policies might be required in order to get maximum coverage.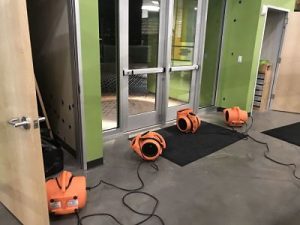 However, certain aspects and accidents are indeed covered such as fire, sewage, or simple water damage. For the most up to date information, contact your adjuster for a full breakdown. Just make sure you choose the company that is right for you regardless of insurer preference.
Every company has a pre-approved list, but that does not mean that you have to stick with them only. When choosing your restoration company, make sure it's a company that will go to work for you and not the insurer.
At 911 Restoration of Indian Trail, our team is here for you. It's your home that needs to get back to normal. That's why a part of our full service is to work with your insurance company on your behalf so it's one less problem you have to deal with. Our experts know exactly how to submit a claim that will get approved.
Between affordability, full service, availability, and more we work tirelessly to be the best disaster restoration team in the area. We have you covered from start to finish. Call our team today to begin your restoration.